---
Beautiful, ethical yarns, hand dyed in East London
Our philosophy
Back in 2007 when It's a Stitch Up was born as a knitting blog, we had no idea that hundreds of knitters would create garments from our patterns or that thousands would use our tutorials to help them in their creative journey. We certainly never dreamed that we'd start a yarn company, but in 2015 we did just that.
At It's a Stitch Up we knit because we love to create and own original, ethical fashion, and we want to help and empower others to do the same. It's a Stitch Up Yarn is an extension of this – for us it's a positive step towards making beautiful, ethical yarn available to all knitters.
We have four guiding principles for our yarn range:
British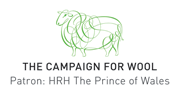 All It's a Stitch Up yarn is spun at British mills (in Bradford and Chester), and some of it is also farmed here! We are a registered Campaign for Wool supporter. We're working towards sourcing more fine, British farmed wool and we hope that one day it'll make up our entire range.
Best quality
Hand knitting is a big investment in time an effort that's made worthwhile because we create garments that will be worn and treasured for years to come. Our yarn is soft, durable, beautiful and extraordinary, no exceptions!
Affordable
We think that fine quality, ethical yarns should be available to all knitters. Even those on a tight budget should be able to choose a beautiful skein for a small project. We have priced our yarns with this in mind, to be competitive with foreign-milled yarns of the same high quality.
Responsible
From sheep to skein, the welfare of the animals, people and environment matter to us and have been key considerations in creating our yarn range. We don't use any Australian or New Zealand merino (both because of the mulesing issue and transport miles), we're delighted to offer superb quality alternatives.
To find out more, read our blog post The ethics of wool.
Our yarns