These skeins accidentally picked up a few tiny flecks of pink dye.
About Brilliance 4 Ply
55% fine superwash British Bluefaced Leicester wool, 45% silk
Spun in England
100g skein, 400 meters (437 yards)
4 ply/fingering weight
3-4mm needle
28 stitches/39 rows to 10 cm (4 inches)
Machine wash on silk programme at 30°C
Colour: Uranium (light, bright green)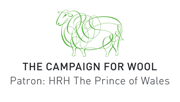 A dreamy blend of fine British Bluefaced Leicester wool and silk.
Brilliance is perfect for sumptuous lace, shawls and lightweight sweaters. Our hand-dyed shade collection is inspired by the earth's minerals and gems.
Bluefaced Leicester is a native British sheep breed, its soft fleece known for its unique, subtle lustre. Brilliance blends this fine-quality wool with silk for a luxurious yarn with exceptional drape and shine.