Colour: Monstera – Semi-solid deep, dark green (repeatable shade)
About this yarn
55% fine British Bluefaced Leicester wool superwash, 45% Mulberry silk
100g, 600 meters (656 yards)
Heavy lace weight
2-4mm needles recommended
Machine wash on silk programme at 30°C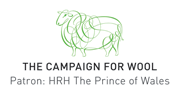 Brilliance blends fine-quality British wool with silk for a luxurious yarn with exceptional drape and shine. Brilliance Lace is a lighter version of our popular Brilliance 4 Ply yarn, perfect for lacework shawls and lightweight garments. It blocks to reveal beautiful stitch detail. Add texture with a coordinating shade of our Fuzzy Lace brushed yarn.

This yarn's decadently high silk content adds an unmistakable softness, drape and luminosity. Colours have a bright, glossy and even metallic radiance.

The other ingredient is Bluefaced Leicester ('BFL') wool, a native British sheep breed, loved for its soft, fine fleece. It has a subtle lustre, unique to the breed, that gives our hand-dyed colours an incredible depth. These fibres have an unusually long staple length which offers excellent wear and resistance to pilling. Brilliance holds up well as a weaving yarn for both weft and warp.

To flaunt its jewel-like glow, we launched Brilliance in a shade collection inspired by minerals and gems. We've now extended the range offer our favourite shades from our other yarn lines so they can be used together, to play with different textures through uniform colour.

The wool fibres have been superwash treated for smoothness and resilience, making it possible to machine wash your creations on a silk setting.