Colour:  Shinjuku – black, purple and turquoise with splashes of neon, inspired by the iconic neon signs of Kabukichō, Shinjuku, Tokyo. This is a repeatable shade (batch 10.23). Due to the complex nature of the dyeing process for this shade, no two skeins are alike.
About this yarn
100% fine British Bluefaced Leicester superwash wool
100g, 166 meters (182 yards)
Aran/heavy worsted weight
4.5-5mm needles recommended
18 stitches over 10cm (4 inches) using 5mm needles
Neon colours: hand wash cold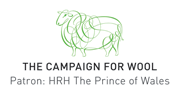 An exceptional yarn, spun from the only finest fleece that the sheep produces, it's the absolute best of British.

Awesome Aran has the softness and bounce you'd associate with merino. It's a great all-rounder, perfect for hats, scarves and warm sweaters (including the classic cabled Aran).

Bluefaced Leicester is a native British sheep breed. Its fleece has a subtle lustre, unique to the breed, which adds an exceptional depth of colour to our hand-dyed shades. Its long staple length makes it hard-wearing, and being a superwash yarn, it's easy to care for too.

Caring for neons
Neon dyes are not as colour-fast as regular dyes. To keep them looking their brightest and best we recommend hand washing in cold water (even if the yarn itself is machine washable). Dry away from direct sunlight.
Photo credit: Neon City by slackrhackr (Creative Commons license)