About this yarn
100% fine superwash British Bluefaced Leicester wool
Spun in England
100g, 225 meters (246 yards)
DK weight
3.5-4.5mm needles recommended
22 stitches over 10cm (4 inches) using 4mm needles
Shade: Energy Flash – charcoal grey with a bold splash of neon pink fading to purple and turquoise blue. Part of our Rave Collection, celebrating dance music counter-culture.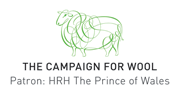 Plump, round, squishy, firm, springy and endlessly versatile! DK is the classic knitters' yarn gauge, great for most types of projects but especially sweaters, and we've created a colour range with this in mind.

Spun from the only finest fleece that the Bluefaced Leicester sheep produces, is it the absolute best of British, and having been farmed, milled, spun and dyed in the UK it has a low transport footprint.

Bluefaced Leicester is a native British sheep breed. Its fleece has a subtle lustre, unique to the breed, which adds an exceptional depth of colour to our hand-dyed shades. Its long staple length makes it hard-wearing, and being a superwash yarn, it's easy to care for too.
Care of neons
Neon dyes are not as colour-fast as regular dyes. To keep them looking their best we recommend hand washing in cool water (although the yarn itself is machine washable).